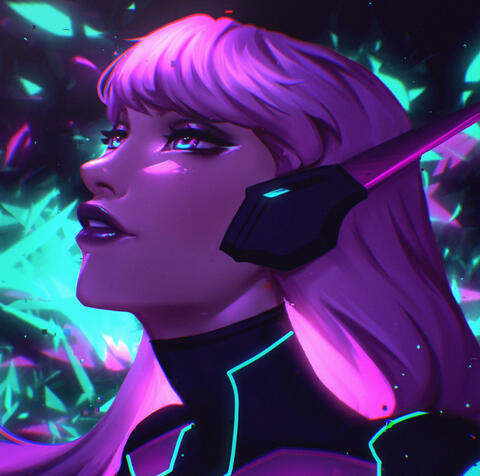 Sleeping Forest
---
ORIGINAL ARTIST | Music producer | mixing engineer | VGM | Cover artist
Hello, I'm Sleeping Forest! I am an original artist with over 250,000 monthly listeners on Spotify. I specialize in writing original, cover, and video game music in most modern, electronic, and rock/metal genres. I can also accommodate almost any style or genre and would love to work with you on your next project.
Commission Status: OPEN
MIXING & AUDIO EDITING
Please note that any company-contracted or largely commercial projects are subject to increased prices.
VOCAL MIXING | $100+/song
The price includes any song with standard vocal production (not including tuning). Songs with heavy vocal editing or creative production, as well as songs with large groups/layers of vocal tracks are liable to price increases depending on the content.
Standard Mixing | $350+/song
Standard mixing where I have control over all instrument tracks & vocals via the stem tracks. The price includes any song length under 4 minutes. Songs over 4 minutes are liable to price increases and songs with minimal instrumentation (such as piano accompaniment) or vocals, to a price reduction on a case-by-case basis.
audio timing & pitch correction
I no longer offer this as a service. If you need your vocal audio time or pitch corrected, you will need to find someone else to do this for you if you can't on your own. I can recommend various people that you can commission for this type of work if needed. Minimal adjustments or fixes that need to be made during mixing are free of charge.
song writing
I am open to discuss pricing. Please contact me about your project and we can find a price that works for the both of us.
Standard Cover or Original Song | $500+
For a song in any style you want (with some limitations). This also includes mixing, both vocal and instrumental. Like with mixing, any track-heavy songs or songs over 5 minutes, may have an additional cost. Likewise, minimal song length or instrumentation could also be subject to a price reduction.
BGM, Game, or Trailer Music | Price will vary
Any background music (BGM) will be in the range of $100-200 depending on the complexity (or more if it's very long and complex). I am also more than happy to help write original music for your game or other artistic medium. Please contact me so we can discuss the details about what you need and pricing.
Terms
royalties & deposits
I require a 15% minimum of mechanical publishing royalties (i.e. streaming sales) on all of my original or cover songs in addition to our agreed price. This extends to mixing or mastering commissions (vocal or stem mixes). This does not extend to monetizing work on YouTube (AdSense) for a project that you paid for. For any other platforms unspecified, please ask. See below for existing music & instrumental information.
However, you have the option of buying out my share of sales for an agreed upon price between us. It is also possible to reduce the upfront cost by trading me a higher sales percentage. By default, I will still own a share of master recording and publishing rights and royalties, unless a license for complete ownership from me is purchased.
Additionally, any BGM or VGM will generally be yours to keep without any royalties, but there may be cases when royalties are required. (For example, you would like to add a game OST to stores.) Please discuss this with me beforehand if it's your intention to do so.
A deposit of 50% of the total cost is required before I start on your commission. This is for my own protection and is non-negotiable in most cases. Your deposit amount will depend on the estimated cost.
budget & multiple projects
I understand the struggles of independent musicians and I would be more than happy to work around your budget if necessary. This includes discounts on multiple songs or bigger projects. I am also willing to work with seperate payments. I can also help you plan, produce, and write an original or cover album, as well as any musical projects.
EXPECTED DELIVERY, REVISIONS, & REFUNDS
I will need a minimum of a 14 day window to complete your project, no matter the size. In many cases I will have it done sooner, but this is to protect my scheduling. I will give you a concise estimate of how long your commission will take before I start. If you need a project expedited by a certain date, please let me know so we can discuss it.

You may have no more than 3 edits/revisions of any size (within reason), but also need to allow more time for any potential edits. Please carefully organize your feedback before requesting your revisions.

Refunds will only be given on a case-by-case basis at my discretion. I'm not unreasonable, but I have to carefully protect my time invested into projects.
existing music, instrumentals, or covers
I highly encourage any covers or remixes of my own work. However, please keep in mind a few things:Any of my published or unpublished music on any platform is free to be used personally and should not be monetized. If you wish to use my work in monetized content, please contact me directly. Any work found being monetized without my consent can be subject to claims or takedown.
This extends to my covers or remixes, but please understand that if you decide to use these I cannot guarantee you won't receive a DMCA violation from the original author. Use them at your own risk.Any commissioned work I receive generally remains exclusive to the paying client. If you're interested in using an instrumental for something I've released, please contact me.
Projects & Portfolio
Here are some notable examples of my work to varying degrees so you can get the best idea of what I am able to offer you:
divine
An original collaboration between Lollia and myself. A metalcore song with strong pop elements and a beautifully dark concept.
---
Pop Covers
---
Vocaloid
---
VGM
These are tracks from Persona 5 featured on a deluxe cover album by myself and Lollia called "Personified."
A full archive of my work can be found on my YouTube channel.
contact
Please allow up to 48 hours for a reply in email. If your message is urgent, you can also try reaching me via Twitter DM. Feel free to email me directly at [email protected]